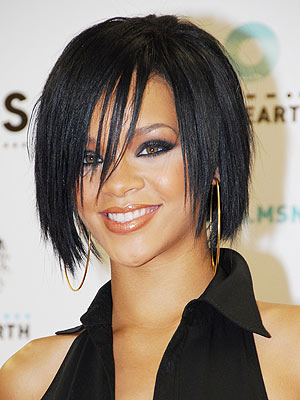 When I read yesterday that Rihanna had gotten back together with her boyfriend, Chris Brown, who allegedly hit her I felt sick, and very sad.
Now of course I don't know these two, probably never will, but nonetheless I felt terrible.
What made me sad was all the young women AND men, who look up to these two thinking that beating someone you supposedly love is something you can just move on from, and that this choice was somehow legitimizing abuse.
Hitting a partner is not okay, never is, never will be. End of discussion.
What's equally disturbing is the number of comments on blogs from people saying she "deserved" it. What year is this?!
Just when I think women are finally getting somewhere in our world something like this comes along to remind me, um, yeah, not so much. Sadly, women who are abused all too often forgive the perpetrator, somehow locked in this messed up cycle of abuse, repentance, declarations of it never happening again, and then rinse and repeat.
At only 21, beautiful and successful, you would think that Rihanna does not fit the profile of a woman who would allow herself to be treated this way. But the thing is, self-esteem is complex - and what we see from the outside may not be at all what she feels. But just imagine how trapped a woman without the means she has may feel.
I just hope that every parent of every young girl who has danced around her bedroom to
"Umbrella"
or seen her adorable Cover Girl ads, will tell their daughter that it's not okay for a boy/man to hit them, and if it happens once, chances are it will happen again. Actions do indeed speak louder than words. People tell you things you want to hear, but they show you who they are every single day.
As I said, I don't know these two, and I wish them well. I just hate to see any girl anywhere think that just because Rihanna's boyfriend may have hit her and she forgave him that it's okay. It's not.